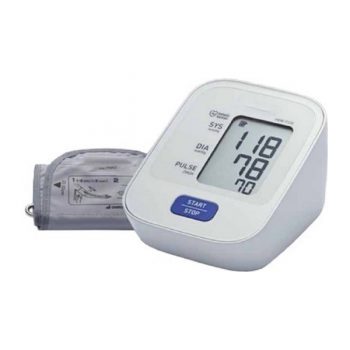 Omron Fully Automatic Digital Sphygmomanometer
Product description
Measure blood pressure easily with this digital sphygmomanometer. Accurate measurement of systolic and diastolic pressure is possible due to the accurate calibration of the device.
Features
• Accurate results.
• Easily inflatable upper arm cuff.
• Reliable measure of blood pressure.
• Clear display.
• Battery operated power option.
Related Products
Littman Clinical Stethescope

Product description
A reliable stethoscope with high acoustic sensitivity for effective auscultation. Anatomically designed to aid with timely and efficient consultation.

Features
• Reliable performance
• Soft eartips
• High acoustic sensitivity
• Professionally designed for Indian medics

Qucik View